Ideas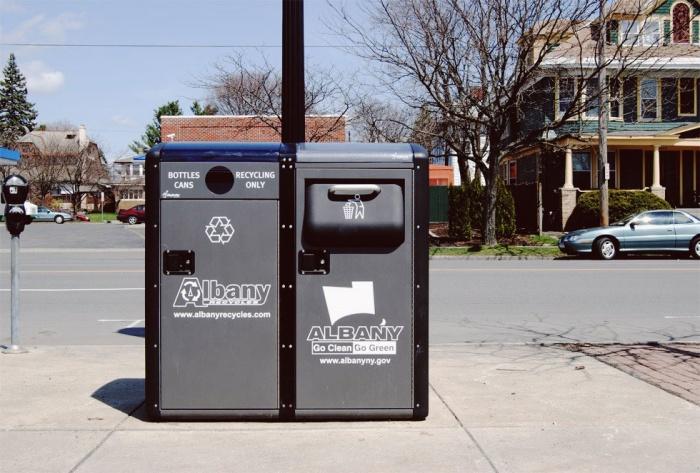 Big Belly Trash Cans are smart trash cans. They are solar powered, can send signals for when they need to be emptied, and they have separate compartments for trash and recycling. The designs can be customized to fit into the neighborhood or to allow for custom wraps for community messages.
The City of Philadelphia uses Big Belly and estimates it saves them $1 million each year, in addition to making the city cleaner and more efficient.
There are currently a few Big Belly trash cans being tested along the Embarcadero. If this goes well, I'd love to see some in North Beach next!